S.T.A.R Puppy Class
(This class is for puppies 10 weeks to five months old)
This six week class meets once a week.
At Canine Resolution, our goal is to help each puppy and handler reach their highest potential. Before you are ever placed into a group situation with your dog, you will learn all the basics that are necessary for success at the first class which is an orientation for people only.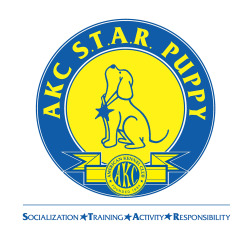 In our puppy class we will focus on three main topics which include,


Social skills

Motor skills

Foundation work for obedience
We will also address common puppy problems such as:

House breaking

Chewing and nipping

Jumping
Our puppy class was designed to prevent bad behaviors from forming, to build your puppies confidence and to establish a leadership role as the owner!


Note: the first class is an orientation for people only/no dogs please! Proof of up-to date vaccines are required and any balance is due the first night.
All deposits are to reserve a spot in the class and are non-refundable!
Fee: Deposit $50.00 / total fee=$175.00