Level 2 – Beginner obedience/acquisition
(for puppies/dogs over 5 months of age)
Canine Resolution's six-week beginner course meets once a week and is reserved for 6 dog/handler teams. This course teaches you "the handler" how to teach the necessary cues or commands that every dog should know! At Canine Resolution our goal is to help each dog and handler reach their highest potential. Over 25 years of hands on experience and research has helped us acquire this goal.
The first class is an orientation for people only, before you are ever placed into a group situation with your dog, you will learn all the basics that are necessary for success. We have 2 instructors per class, this low student /teacher ratio allows personal time with the instructors. Each lesson is also followed up with professionally recorded videos sent to you via email, showing you step by step instructions of every class.
This beginner obedience course is the perfect way to build that relationship that you've always desired. Using a holistic approach, you will learn how to communicate with your dog while your dog becomes fluent and acquires the following behaviors, creating a well-mannered pet.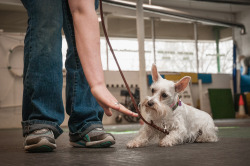 You will also learn:
• Look,Touch,Place
• Sit, Down, Stay
• Wait, Come
• Let's go and heel
• Leave-it/drop it


Note: the first class is an orientation for people only/NO DOGS please! Proof of up-to date vaccines are required and any balance is due the first night. All deposits are to reserve a spot in the class and are non-refundable!


Fee: Deposit $50.00 / Total fee=$250.00


---
Level 4 - Advanced obedience/maintenance
(For graduates of our Intermediate obedience)
Canine Resolution's Advanced course meets every week and is reserved for the first 8 dog handler teams registered for each night. You can join this ongoing class at any time once you have completed Canine Resolutions level 3 intermediate obedience course.
In this ongoing class we will practice the obedience and manners on and off leash, increasing the 4 D's applying them in everyday situations. This class is for the person who wants the ultimate trained pet, for the person who competes or to tune up the previous learned obedience. . This class is held indoors as well as outdoors with weather permitting. Every class offers something new and exciting!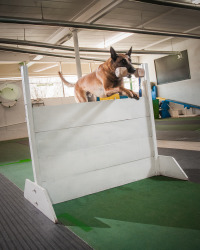 You will also learn:
1. Advanced heeling exercises
2. Competition obedience
3. Tricks and agility
4. Off leash obedience and manners
5. Field trips outdoor obedience
6. Games and contests
Note: the first class is for DOGS and handlers! You can start at any time, but you will need to register online for each night that you plan on attending at least 24 hours in advance. All payments are to reserve a spot in the class and are non-refundable!
Fee: $30.00 per class payable here when you sign up or inquire about our package of
6 classes for $150.00