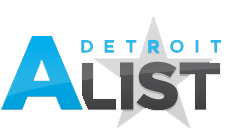 Canine Resolution is made up of professional, caring people who have earned various certifications in the animal care profession. We offer a friendly personable service, We continue to study and attend seminars to better serve you and your pet. We also compete in Ipo/Schutzhund as well as other sanctioned obedience dog competitions.
Canine Resolution has worked with many local celebrities.
We have been featured in the Fox 2 News, ABC News, The Oakland Press, Eccentric Newspapers and The Citizen's Post. We have also won Best Dog Training 2014 on Detroit A list and have been in the top 5, several years in a row!